Katie, Trainer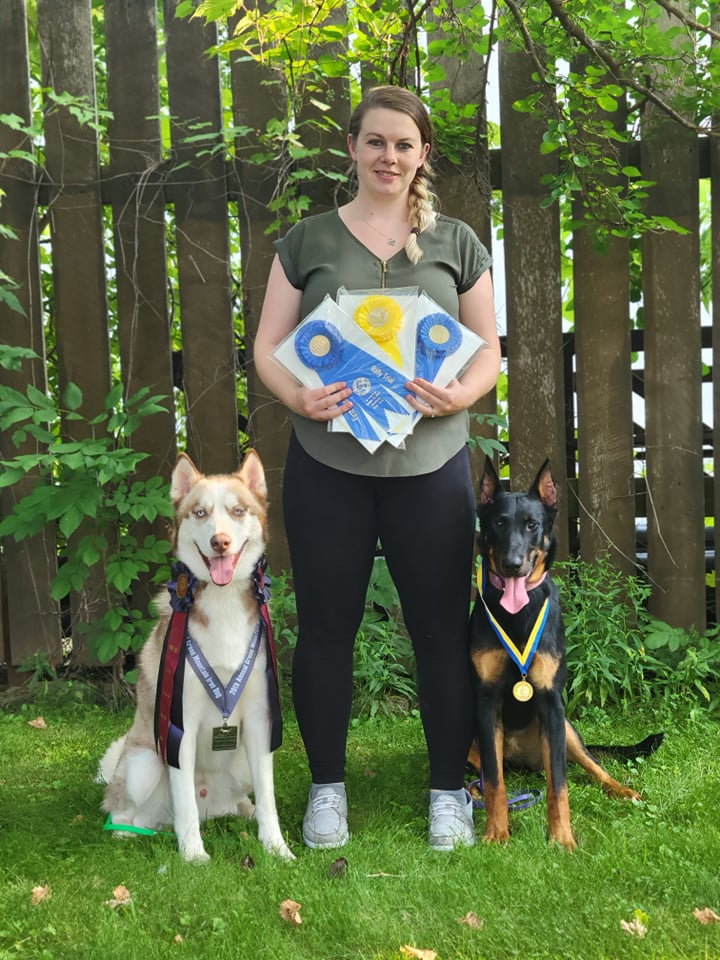 Katie has had a life full of working with animals big and small. Her favorites being dogs and cows, on her family owned dairy farm. She competed with her childhood dogs in a 4-H group in obedience and agility. She placed 1st in beginner and intermediate levels through grade school. This is where she learned she loved the bond that training her dogs brought to their relationships. She also spent much of her time with her great grandfather, whom ran the local dog shelter and began to work with the "difficult" dogs like huskies. Huskies was the breed that she naturally understood best and always sought to work with them first. Her parents divorced which disrupted the road of working with her dogs.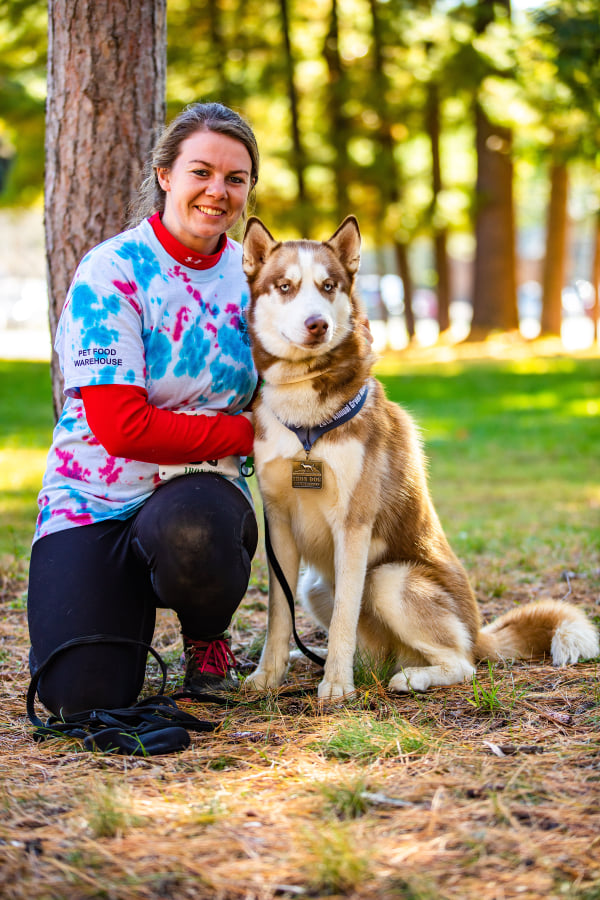 Though she wasn't competing for years she continued to train her dogs in hopes some day she would find that circle again. In the mean time she completed her degree in veterinary technician science, following with her BA in animal science from Alfred State College. From there she achieved her NYS license as a Vet Tech. Though she never practiced in a clinic, she chose to go back to the cows. Where she worked as a manager at 2 large dairies for 4 years while maintaining ownership in her family farm as well.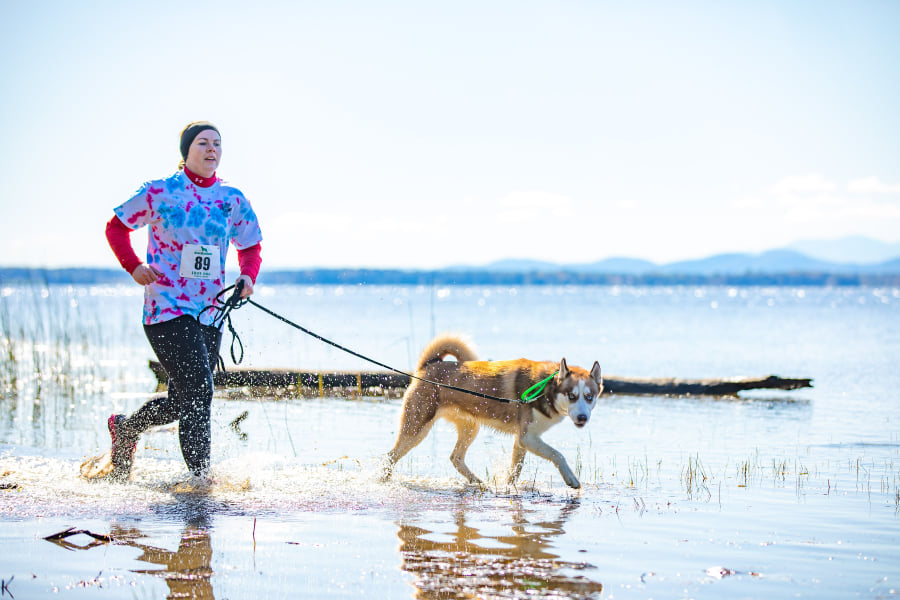 When she left the dairy life, to move to Rochester with her husband she got her first pure bred Siberian Husky, Tanner. With Tanner she joined training classes and soon found her way back into competing in AKC trials with him. They have completed CGC, CGCA, CGCU, and Therapy Class. Obedience titles in CD and working on their CDX. Rally they have titled RN, and RI, continuing to work through to the master level. They have also recently began training to compete in agility trials. They have fun dabbling with mushing as well.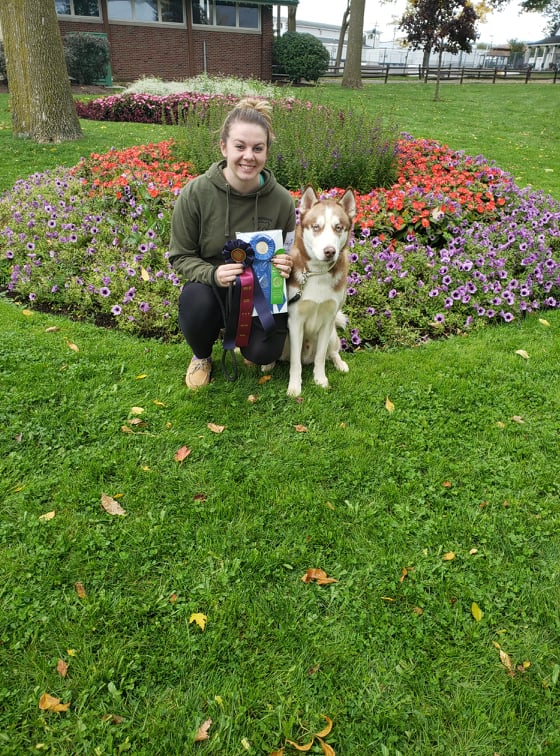 Through competing she sought out other breeds that would be a bit more versatile to allow new journeys in training and competing. She fell for the Beaceron, a large herding breed. With Raina she has completed her CGC, CGCA. They are currently training in IGP and herding as well, along with AKC Obedience, and Rally. Katie is very passionate about helping others use training to improve the bond with their dogs.