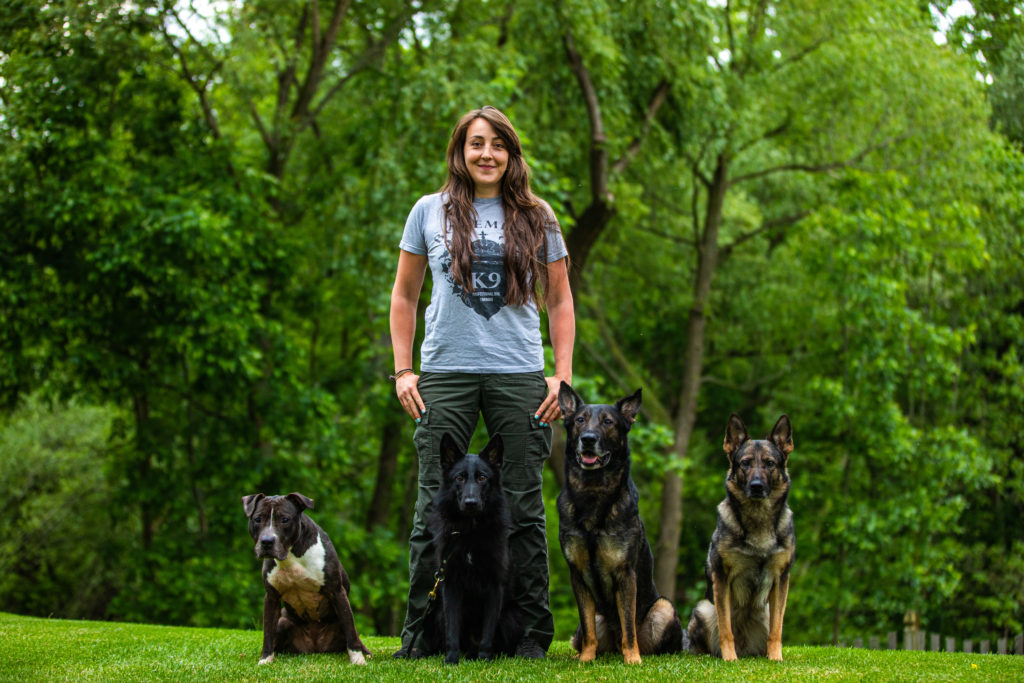 Kristina got started in her training career in the miniature horse industry. Winning blue ribbons at every show she attended, including shows on a national level, in Halter Obstacle and Jumping. She reached the Hall of Fame in the Miniature Horse world in just 2 years time.
Kristina competed in UKC obedience with her APBT Rollex earning their Open CD title. She competed in Weight Pull with her rescue APBT Riddick and reached top ten in their division. And in AKC Rally with her APBT Ziva, earning their RN, RA, and RE titles.
Currently Kristina has two German Shepherds that she certifies and competes with.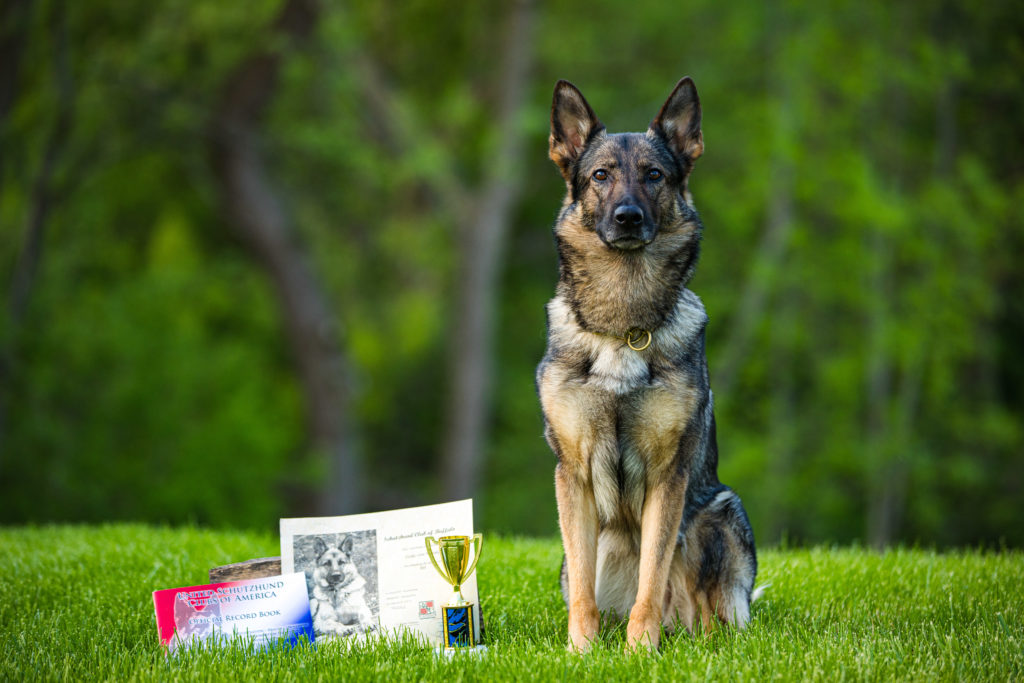 Azar, who she certifies with yearly in HRD (cadaver dog), Man Trailing/Tracking, and Personal Protection. And in their off time they compete in AKC Obedience, so far earning their CGC, CGC-A, CGC-U, CD, and now working towards their CDX title.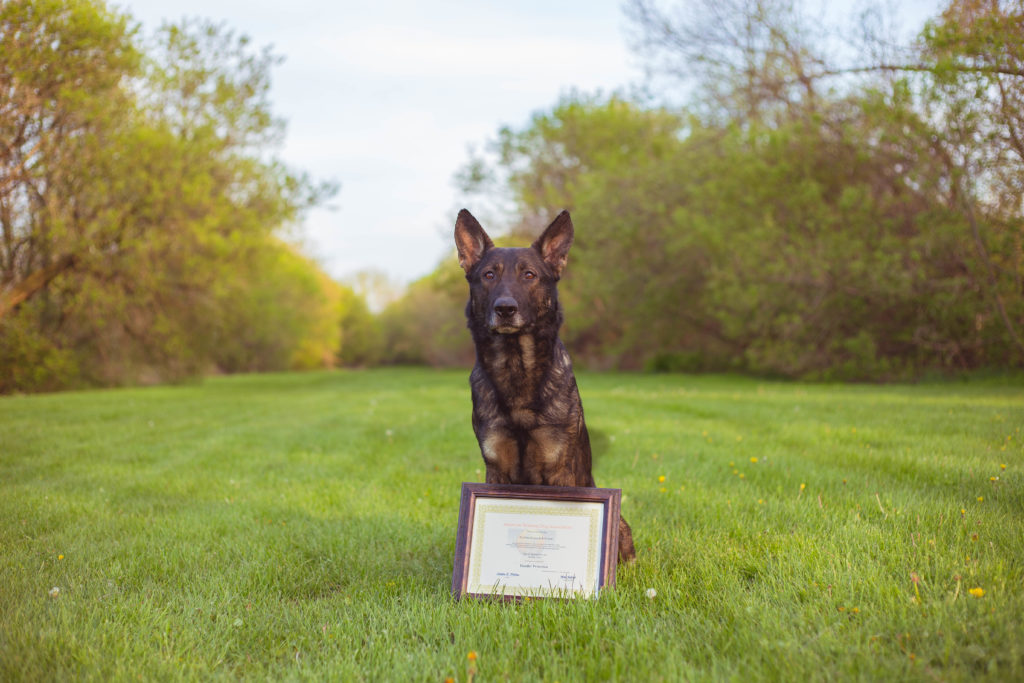 Tick, who she competes in French Ring, earning their CGC, CGC-A, CGC-U, CSAU and Brevet, and now working towards their Ring1 title.
Most recently Kristina has ventured in to Dock Diving competitions with both Tick and Azar. They both love it, and Tick has earned her Novice title in one weekend!
Kristina is a trainer who treats each dog as an individual and works with them accordingly, meeting every dog's and their owner's needs. To be a great trainer Kristina believes you have to continue to stay open to learning the use of new tools and techniques and also to learn new uses for old tools and techniques. You always have to be open minded, always willing to learn more, and learn as much as possible.